After a 2 week absence, and a few days before the US mid term elections, perhaps some catching up is in order.
Waste from camps pumped into ... who knows what: canal, ditch, low spot ...
Haiti - woefully slow in cleaning and fixing up, had to contain a new risk - cholera. Starting in a refugee camp outside the capital, Port au Prince, the disease reached the capital in just a few days, but humanitarian aid agencies apparently are making progress in halting the rate of spread, albeit after more than 300 died, and nearly 5,000 made ill. Haiti is now 10 months on from the devastating earthquake, but reconstruction progress is slow. Ironically, health investigators are concentrating on waste from a new Nepalese peacekeeping base as the most likely source of the disease.
Indonesia experienced a tsunami last week that was reminiscent of the 2004 tsunami that caught world attention and horror with over 200,000 killed. This time nearly 400 lives were lost, thousands injured,and the electronic alert system installed after the large one several years ago, was limited in effectiveness. Indonesia has thousands of isolated villages among hundreds of islands that make up the nation - creating a management challenge little appreciated. Clean up efforts begin.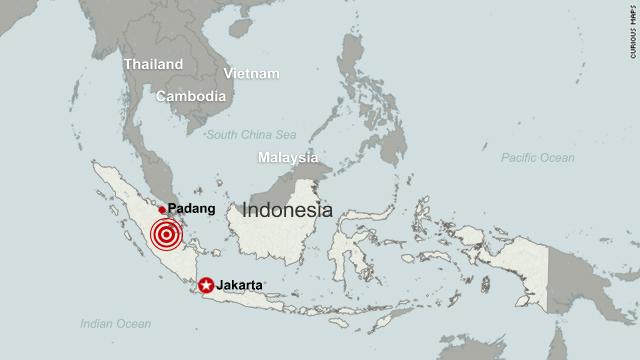 Indonesia has hundreds of isolated islands and villages
Hurricane Richard, nearly the last of the storms of 2010, was downgraded to a tropical depression a few days ago. It had threatened Guatemala again, similar to the first hurricane of the season, Agatha, had brought damage to the country in early June, 2010 along with 174 deaths. In contrast to Haiti, cleanup efforts are well underway, providing health worker training, rebuilding of homes, etc.
Aid agency in Guatemala sponsoring a handcraft marketing event for would be buyers
The US oil spill in the gulf has moved from page one and lead cable story to "enrichment" status - page 17 and further back in most newspapers. But cleanup efforts continue, locals see it through, and hope that structural organizations stay involved as long as possible. BP's cleanup website
www.BP.com/GulfOfMexicoResponse
, for some reason, seems to highlight head and shoulders pictures of its company leaders. Real news from google searches at least, are not obvious. Media attention remains drawn to "conflict", covering the argument between Halliburton, a company working in the Gulf, and BP, over satisfactory testing of cement used in the failed well.
Containment fencing remains around the gulf...
Hungary's red sludge in early October has faded from the news. In all the cases above, from 10 months, three months, to 3 weeks, once the "event" has run its course, coverage drops dramatically. It is as though there is a rampaging group of reporters roaming from one event to another, with few followups as the news cycle moves on ...
Red sludge on green landscape made brief news early this month
Hats off in any regard to those local efforts that always toil in obscurity after world attention moves on.