While hurricanes and typhoons in SE Asia are annual events, the latest to hit India in the Bay of Bengal raises respect.
The Cyclone Phailin had formed in early October and was headed NW across the shallow, warm Bay of Bengal towards India. In the past the storms slamming either India or Bangladesh, which have heavily populated lowlands, have been horribly destructive and deadly due to lack of effective evacuation procedures and early warning systems.
Click on image for full picture
The path of Cyclone Phailin - image from the BBC
This time, while causing widespread damage and flooding, the government had stepped up, working to evacuate vulnerable citizens based on preliminary warnings of the storms path. From a BBC article, "We were preparing for a super cyclone, but Phailin did not turn into a super cyclone," disaster official Tripti Parule told the AFP news agency.
He said the evacuation was the biggest in India's history for such an event. ... The Indian Army's National Disaster Response Force (NDRF) said 1,200 troops had been sent to Orissa and 500 to Andhra Pradesh. "The teams have medical first responders [for first aid] and heavy cutting equipment. In the case of cyclones there is a likelihood of collapsed buildings."
Click on image for full picture
While Westerners would expect heavy equipment to be moving debris, Indian citizens don't have that expectation and simply get on with the hard work of cleanup ...
Click on image for full picture
Indians work through the aftermath of flooding and heavy rainfall. The caption of this photo from the BBC notes that the last major cyclone on India's Southeast Coast in 1999, resulted in 10,000 deaths.
While the Cyclone is now on land heading north and still dumping rains, preliminary assessments, beyond the wind and flood related damage to buildings, powerlines, communications and other infrastructure, show only 14 were lost. Hundreds of thousands were being fed and sheltered in emergency centers, and already beginning to head back home.
Bravo to India's government, volunteers, and citizens who heeded the warning calls! While disasters strike, these precautions and responses are testimony to an intelligent, effective society.
Click on image for full picture
Skirting through branches left behind by Cyclone Phailin - image from www.firstpost.com
Click on image for full picture
Emergency workers preposition supplies for housing displaced citizens - photo from www.hindustantimes.com
Click on image for full picture
Coastal fishermen heeded the warnings regarding Cyclone Phailin, moving their boats far inshore from the approaching storm - photo from www.thehindu.com
Side discussion: What's the difference between a hurricane, cyclone and a typhoon?
Teatree wondered about this, vaguely recalling they are interchangeable terms. Through the miracle of "search engining" he came up with this confirmation from the trusted
nationalgeographic.com
"Hurricanes, cyclones, and typhoons are all the same weather phenomenon. Scientists just call these storms different things depending on where they occur. In the Atlantic and northern Pacific, the storms are called "hurricanes," after the Caribbean god of evil, named Hurrican.
Click on image for full picture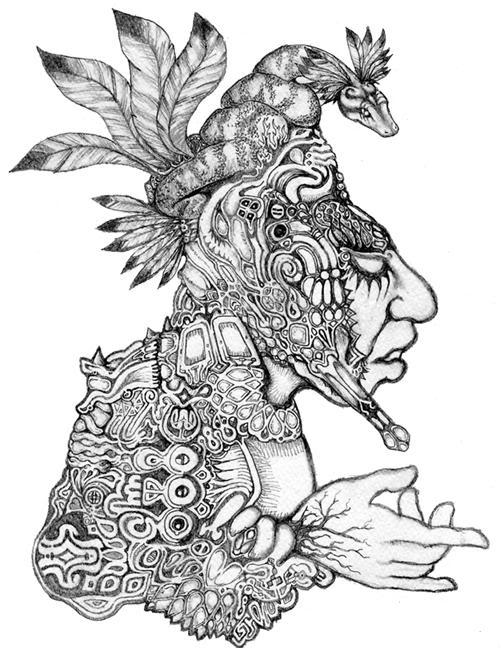 So, the Caribbean god Hurrican comes from an even earlier Mayan characterization of an evil force called Hurakan, who destroyed humans with great storms and floods. Image from dresdenfiles.wikia.com
In the northwestern Pacific, the same powerful storms are called "typhoons." In the southeastern Indian Ocean and southwestern Pacific, they are called "severe tropical cyclones."
In the northern Indian Ocean, they're called "severe cyclonic storms." In the southwestern Indian Ocean, they're just "tropical cyclones."
To be classified as a hurricane, typhoon, or cyclone, a storm must reach wind speeds of at least 74 miles per hour (119 kilometers per hour). If a hurricane's winds reach speeds of 111 miles per hour (179 kilometers per hour), it is upgraded to an "intense hurricane." If a typhoon hits 150 miles per hour (241 kilometers per hour) — as Usagi did — then it becomes a "supertyphoon.""
Click on image for full picture
From the nat geo website, "Typhoon Usagi killed at least 25 people after crashing ashore in southern China on September 23. Photograph from AFP/Getty Images"