There are these global institutions out there that we tend to lose track of, yet provide frameworks within which the nations on our small globe interact. One we hear about a lot - the UN with its headquarters in New York - has many forums dealing with security, peacekeeping, development, women and children's rights, etc.
Click on image for full picture
In front of the UN headquarters in New York, a gift from Luxemborg. Photo from visit.un.org
The World Bank, the International Monetary Fund (IMF) and the World Trade Organization (WTO) are more obscure in what they do. The World Bank, according to its website, "provide[s] low-interest loans, interest-free credits, and grants to developing countries. These support a wide array of investments in such areas as education, health, public administration, infrastructure, financial and private sector development, agriculture, and environmental and natural resource management. Some of our projects are co-financed with governments, other multilateral institutions, commercial banks, export credit agencies, and private sector investors."
The IMF is, according to its website, "an organization of 188 countries, working to foster global monetary cooperation, secure financial stability, facilitate international trade, promote high employment and sustainable economic growth, and reduce poverty around the world."
The WTO, according to its website, develops agreements between groups of nations, that "cover goods, services and intellectual property. They spell out the principles of liberalization, and the permitted exceptions. They include individual countries' commitments to lower customs tariffs and other trade barriers, and to open and keep open services markets."
All three institutions have their critics, and examples abound where agreements or sets of principles have hurt or hindered development and prosperity as much as foster it. Developing nations often charge that these institutions are oriented to serve the developed nations interests as much if not more than those without political or economic clout. Prosperous Asian nations in the past decade have also been asking when they will have a turn at leadership positions, and capitalism is clearly the economic approach favored over other models (though one might ask what is the alternative... certainly communism was not a success story).
Indeed, it has been customary for the IMF to be led by a Western European (currently France's Christine Legard), while the World Bank has from its 1944 beginning been led by an American (currently Dr. Jim Yong Kim). Both headquarters are in Washington D.C.
Click on image for full picture
>
Christine Legard, President of the IMF, photo by Adam Sage Paris, The Times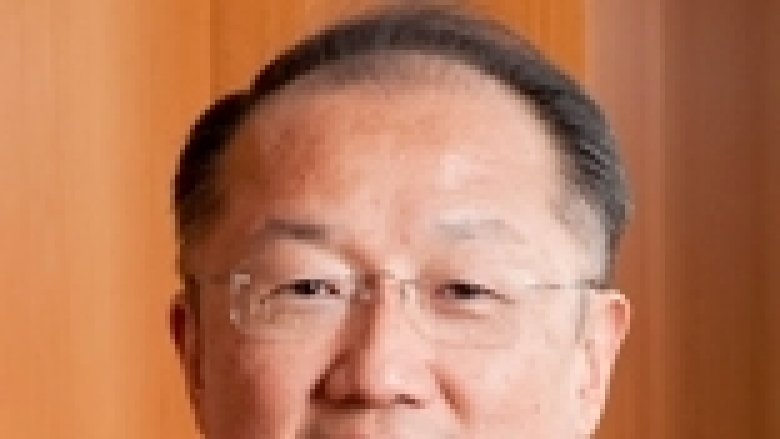 World Bank President Dr. Jim Yong Kim, photo from World Bank website
The
World Trade Organization
, however, is a slightly different animal. Though also headquartered in the developed nation and storied city of Geneva, Switzerland, the leadership has rotated much more globally, especially in the past decade. (From 1948, WTO - formerly GATT - leadership has come from the UK, Switzerland, Spain, Italy, New Zealand, Thailand, France, and now Brazil).
Brazilian Roberto Azevêdo, has taken on the WTO leadership position since September 2013, photo from www.valor.com.br
The buried lead
If the reader is still here (ha ha), this context brings us to the most recent announcement of a successful round of trade talks that took place this week in Bali, Indonesia. WTO member nations debated a variety of arcane issues around growing trade among themselves, but India made the headlines by championing the rights of developing nations to "protect" their food growing sectors, in the face of developed nations' push of additional opportunities for their own agricultural industries to export grain and other food commodities.
From the Washington Post before a final agreement was reached, "A possible World Trade Organization deal moved closer to approval Friday after a row over food subsidies was set aside following hours of global negotiations that went late into the night. Trade ministers had come to the four-day WTO meetings on Indonesia's resort island of Bali with little hope that a slimmed-down agreement would be reached, with India refusing to budge on a provision that could endanger subsidies for grains under a policy to feed its poor. ... The meetings in Bali were seen as crucial after more than a decade of inertia, with failure possibly signaling an end to WTO's relevance as a forum for multilateral trade negotiations among its 159 member economies."
Click on image for full picture
WTO chief Avezedo shakes hands with Indonesian Trade Minister Gita Wirjawan (hosting the conference), AFP photo from Sonny Tumblekaka
The bottom line is that India's stance to protect national food growing sectors was accepted (for now), streamlined customs guidelines reached, and global trade could increase up to $1 trillion from its current level in the near future. And for the WTO, broad international agreements were highlighted compared to an increasing number of regional trade pacts that had been growing as alternatives to international understandings. In Teatree's opinion, it is refreshing to see an important developing nation, India, standing up to business as usual, as well as a Brazilian leader injecting a personal urgency into often comatose negotiations at these events. (Food security - always behind the scenes of world trade talks.)